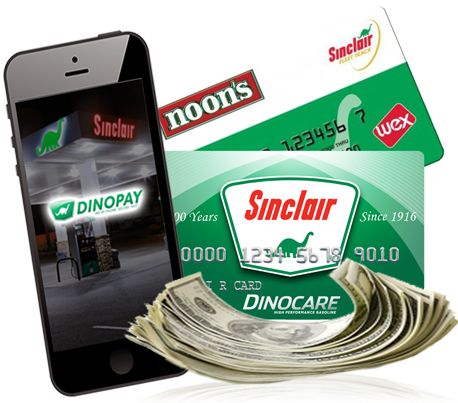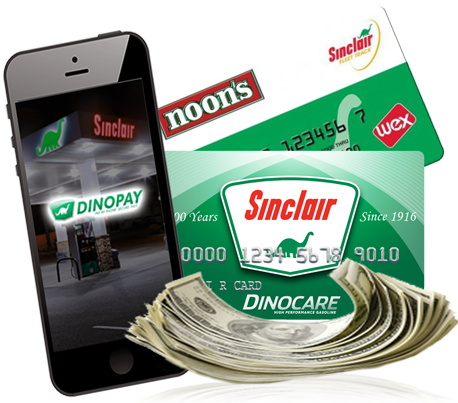 Whether you are an individual or a business, Noon's has multiple ways to save you money on every gallon purchased!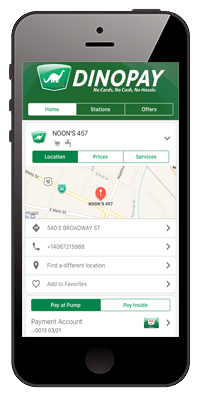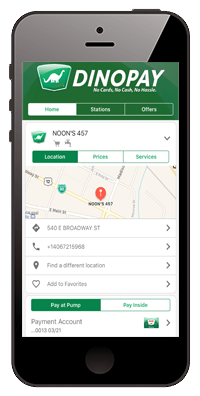 ROLL BACK THE PUMP PRICE INSTANTLY!
An app that lets you use your smart phone to start the pump and fuel up with INSTANT SAVINGS.  Plus, get exclusive in-store specials!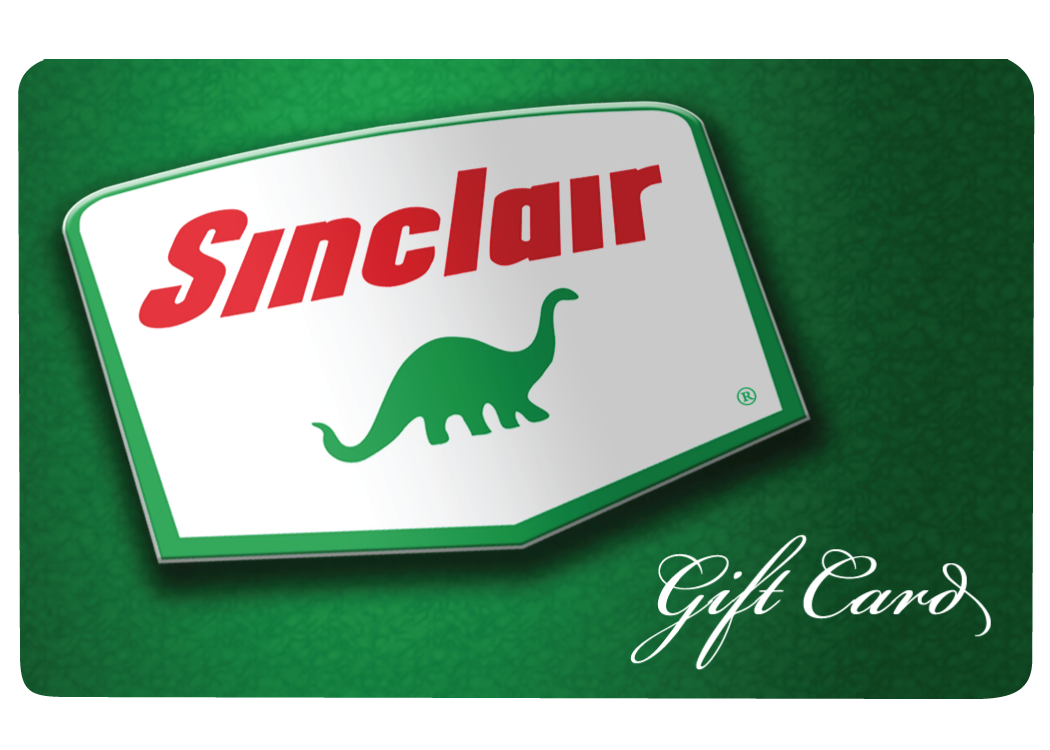 Sinclair Gift Cards
Noon's Sinclair gift cards can be used for fuel or merchandise! Great for students, door prizes, or a simple thank you! Give a Noon's Sinclair Gift Card today!
Contact our corporate office
for bulk gift card orders.
Welcome to Noon's, Missoula's Hometown Fill-Up!
At Noon's, convenience meets variety with fast, friendly service at each of our three convenient, award-winning Missoula locations!
Check out our in-store selections that include local favorites like Big Dipper Ice Cream!  In our cooler, we feature a wide assortment of popular craft beers from multiple Missoula brewers including Bayern, Big Sky, Kettle House, Draught Works, and others. Plus, we carry micro brews by well-known Montana, regional, and national brewers as well!  All of that, plus fine wine, milk and bread, soda and beverages, chips and snacks, ice, propane, and everything in between.
Energize your day with a cup of bold, rich, fresh, and flavorful coffee from our own Cooper Ranch Coffee Company! Or, cool off with a favorite ice-cold fountain beverage, or yummy F'real® milkshake!
Grab a quick bite to go from our delicious delights in our grab-n-go fresh coolers, sure to satisfy as a snack or a meal and keep you going on your way.
Start your next adventure or daily commute by filling up with Top Tier Dinocare gasoline or diesel from Sinclair.   And, be sure to get the details on the multiple ways to save on every gallon at Noon's!
We're more than just a convenience store, we're Missoula's Hometown Fill-Up!
3 Convenient Missoula, Montana Locations


540 E. Broadway | Missoula, MT


1605 S. Russell | Missoula, MT


1250 39th St. | Missoula, MT
Copyright © 2017 - 2023 Noon's Food Stores. All rights are reserved.